Want to know what happens to your city when freezing rain and sleet fall for 3 days? It turns into a giant ice skating rink! Unlike snow, this stuff is hard and slippery. It's an ordeal to just walk across the yard to the car. I've already fallen pretty hard down the porch stairs. Let me tell you it wasn't fun. I think I bruised my hip um...and my ego, but I'm ok.
To make the best of the situation, Nathan and I with our new friends Matt and Rowan, who came from the UK for Megan's wedding and then got stuck here, and Nathan's parents, went sledding. It was really more like sliding. As inconvenient as it has been, it's unlike anything I've ever seen.
It took Nathan about 20 minutes to scrap the ice off the windows every time we wanted to go somewhere.
This is a tree, obviously.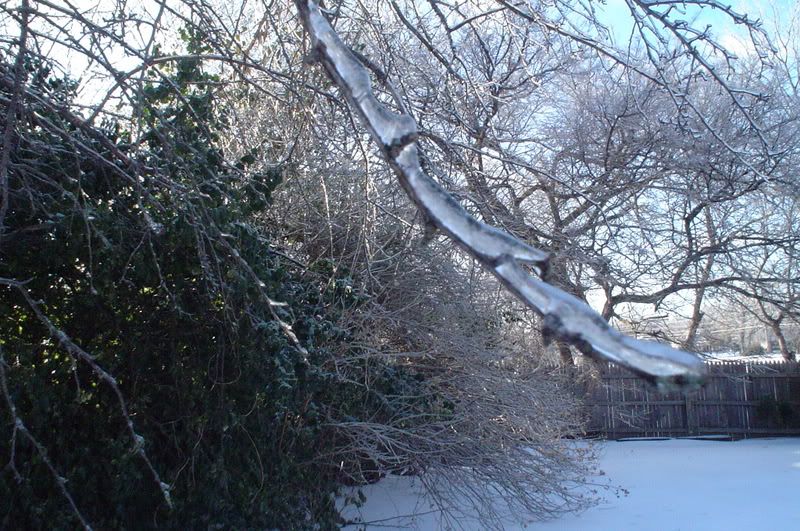 Nathan rummaged through his parents snow clothes and found this sexy ensemble. He was warm, though.
This is Nathan's parents pool.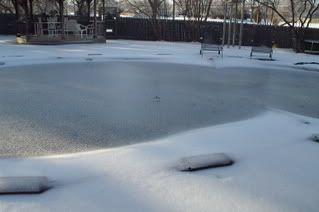 Before we borrowed the neighbors sled, we made do with a shovel.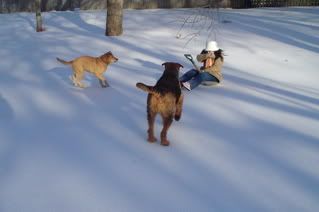 Here are some videos from the day.
We started out on small hills.
I was like Santa, but minus reindeer, a fancy sled with bells, a beard, and toys.
Nathan and me racing...Note:I won.