Today is my mom's birthday. I just wanted to tell her Happy Birthday. She's the best mom. I love all of the crazy things we do together.
Some of those things include:
1. Going to homeless shelters to find out their prices for booking a wedding.
2. Getting hit on at a Nashville gas station and then being given beads both my mom and myself.
3. Making fake mother/daughter wedding pictures.
4. Being asked countless times if we're sisters then hearing her say, "Yes. She's the oldest."
5. Being asked way more times than necessary if we're twins.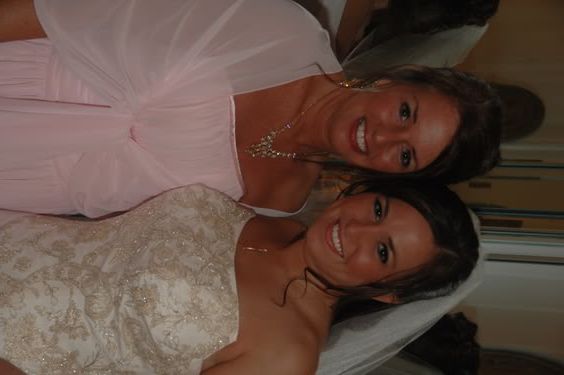 I love her so much. My life would be very dull without her.

Happy 30th Birthday, Mom!!